Decoding Kyoto Project 2008 The Sento - Japanese Public Bathhouses in Kyoto
Mishima-yu (三島湯)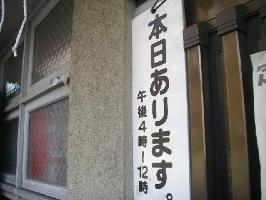 Mishima-yu is located on Shibutani St., 5 minutes' walk from the bus stop "Umamachi" on Higashioji St. This Shibutani St. is more silent in contrast to Higashioji St. And you will find the sign that reads "本日あります" which means "opening now."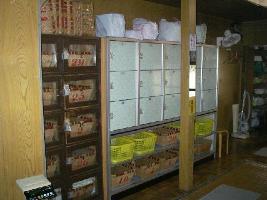 Mishima-yu is run by the master and his wife. In the old days, students at a girls' school often came to Mishima-yu. Now, foreign teachers at a nearby university come to Mishima-yu and take a bath with an interest in sento as Japanese culture. Please enjoy refreshing time in Mishima-yu.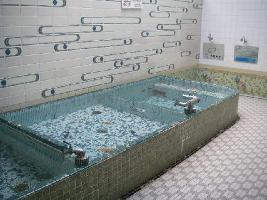 Mishima-yu doesn't have many types of bath, but It is a nice place of rest and relaxation for neighbors, and probably you, too.
Business hours
PM4:00〜PM11:30
Closed
Monday & Friday
Address
536 Kamiumamachi, Shibuyadori, Higashioji, Higashiyama-ku, Kyoto
Telephone number
075-551-0159
Access
5 minutes' walk from Kyoto City Bus "Umamachi"
Locker for rental
NO
Available amenities

shampoo,rinse : 30 yen
towel (rental) : free

Parking lots
NO